Flash news
Industrial risks and Insurance
Béatrice Deshayes participates in the 20th Congress of German judicial experts
-
Flash news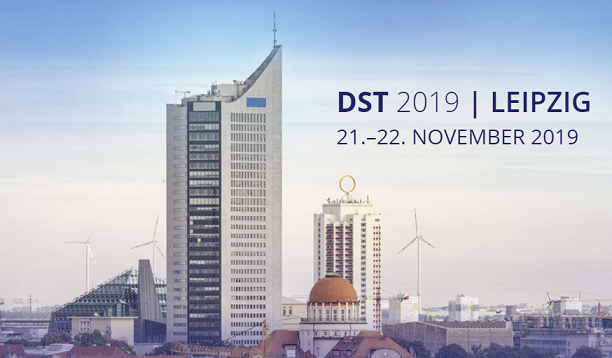 On November 21 and 22, 2019, Leipzig (Germany) hosted the 20th Congress of German judicial experts "20. Deutscher Sachverständigentag », organized under the moto "think and act independently".
This Congress, which is organized every two years, is the most important national event for German judicial experts. Indeed, in addition to the 350 participating experts, this conference also provides an opportunity for an interdisciplinary exchange between lawyers, judges, representatives of the politics, industry and administration.
At the heart of the Congress : civil-law expert reports, unchallenged pillar of evidence in the judiciary system – note that in Germany, the number of experts required by the Courts is steadily increasing and that more than half of civil litigations can only be solved with the assistance of an expert.
Our Partner, Béatrice Deshayes, with her experience before both French and German Courts, was invited to explain the functioning of French civil-law expert evidence.
She notably described the status and recruitment modalities of a judicial expert in France (registration on experts' lists), before explaining the whole process : appointment by the Court, definition of the task, report of the expert, remuneration… One of the main axis was describing the adversarial principle and its application in expert evidence, because this principle is perceived and lived in a very different way in German procedures. She finally spoke of the "recognition" of expert reports among the different Member States of the European Union as a future reality to develop.
During her presentation, the results of the "FIND AN EXPERT" project were also mentioned. This project has just been finalized by the EEEI (European Expertise & Expert Institute) and which Béatrice Deshayes, as co-president of the EEEI, co-leaded. This project consisted in the gathering of information about expert reports among the different Member States of the European Union and the establishment of fact sheets regarding the status of the expert and the whole process in each Member States, including existing experts lists.
In 2015, Béatrice Deshayes had already presented a comparative analysis of the situation in France and Germany regarding civil-law experts reports in cross-border litigation in the European Union to the European Parliament.
Learn more about the Deutscher Sachverständigentag
Learn more about the FIND AN EXPERT Project
Read Béatrice Deshayes' comparative analysis presented to the European Parliament